Remember this is just for fun.

We know that Harley makes a great bike, this just pokes fun at some of their little idiosyncrasies.
Big thanks to Glen Becker for letting us use this on our site.
Once again, this in no way is intended to offend or bash any Harley riders or owners.
I was a Harley rider myself and I'm sure there will be another one in the barn someday.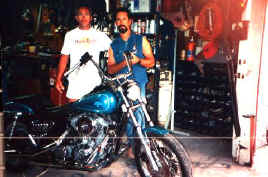 BBL