Rules and General Guidelines
Weather Forecast -- The weather forecast looks good, so right now, there is no scheduled rain backup day. We'll cross that bridge if or when we get there. Look here for updates before you get out on the road on Sunday to verify that the ride is still on.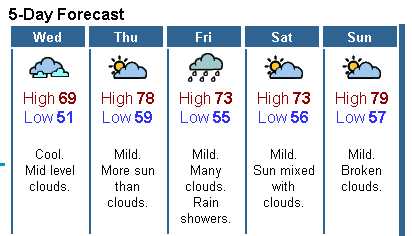 Group Ride Basics -- We are going to ride in a staggered formation, ride at a safe speed, and all focus on the safety of ourselves and those around us. When the leader puts there turn signal on, you do the same as soon as possible to give others behind you an idea that a turn is approaching. Please do NOT pass a fellow Valkster and once the group settles into a particular pattern, stay in that pattern. If you want to change your riding position, then wait until one of our stops and reconfigure, but don't do it in-route! Common sense is the rule.
NOTE: Each person needs to be responsible for the guy behind him. If each person does this, the pack can stay together and the leader will know if some have been left behind - say at a stop light or other traffic problem.
Helmets -- In the State of Michigan, it is MANDATORY that we all wear helmets, so bring yours.
Speed Limits -- We will obey speed limits the entire trip, subject to the flow of general traffic. Generally this means that we will travel at whatever the posted speed limit is plus 5mph. We will try not to exceed that...the goal being we want everyone to respect the fact that for many of us this is our first group ride and in unfamiliar territory. If you feel the need to whack open the trottle, save it for another day :) and use restraint. Safety is our primary concern, let's get everyone there and back safely, and make sure that SO's on the trip feel comfortable with the pace. The way I see it, the following match equation fits pretty well:
(When SO feels comfortable + We use Restraint) = More rides, therefore that's a GOOD THING!
Fuel -- We can all make the entire trip to South Haven from Goshen since it is about 100 miles, however, all riders should top-off their tanks before we get going. There is a Shell station couple blocks away from the Krogers parking lot, so that all of you can get some gas.
Cell Phones - If some in the group are carrying cell phones, exchange numbers or at least everyone should know the group leader's cell number.
Drinking at Clementines -- Because our group is riding there and back within just a few hours, we would like everyone to stay away from alcohol until you get safely home.
Construction Zones -- We noticed on our trial run, that there we two sections of road that were being working on that you should know about.
Warning #1. First, on the Middlebury to Bristol leg on CR 8, we noticed that they had sprayed and re-coated this stretch the majority of the way. The work looks like it happened about 3-4 weeks ago and the loose material has packed pretty well. However, you should be very careful on this leg and stick to either the left or right tire track where the material is rock solid. Neither Monte or I had any difficulty in this area, but I encourage all of the riders not to get off into the center of the lane, or too far to either side of the wheel tracks of cars because some of it is undoubtedly loose.
Warning #2. Heading North out of Bristol, we also noticed they had sprayed and re-coated this winding stretch but with a different gravel. The Bristol gravel was white and packed very well. However, this stuff was looser and brownish. I never felt like I was in any danger at any time, but it will be important for the group to ride at a safe speed and avoid loose gravel.