The Mosport racetrack is a classic road course that has been seriously updated in the last two years. What is not immediately evident are the up and down hilly terain, and the fact that the race track is out in the middle of the boonies with thick trees everywhere. Although I walked all over the place, and saw a lot of the track, I settled in at turn 5 (see map below) because of the outstanding view of the cars as they come sloping down from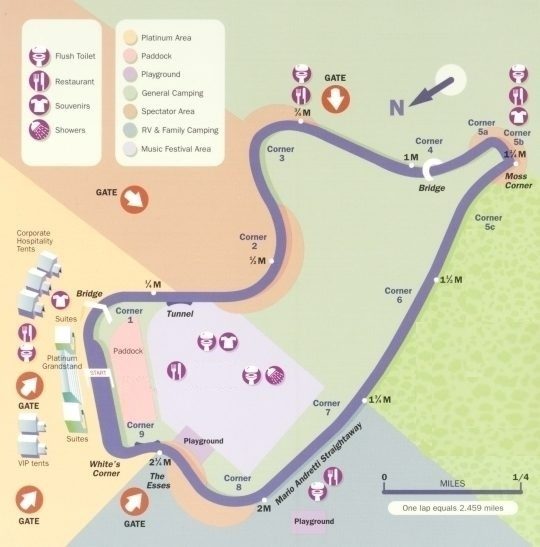 This is the perspective where I sat. To the upper right was the exit from turn 4, the middle front of this picture shows turn 5a and 5b and the left shows Moss Corner before heading back up the hill to the main straightaway. Speeds on the track were up to 180mph on the back straight before braking heavily into turn 8.
>>Click on this link for the next page...