AND YOU THOUGHT LAS VEGAS WAS Hot....
(If You Did, You're One Sick Puppy)
BIG BIKES IN BLYTHE
Feb 23-24
BUT It's a Dry Cold!

Want to know What the Weather is Like in Blythe?
We Meet In Cabazon 0800 - 0830. Be Gassed & Ready to Ride at 0900
If You're Meeting Us In Blythe, We'll be at the Holiday Inn at at 11:30
Holiday Inn Express
600 W. DONLON STREET
BLYTHE, CA
Tel: 760 921 2300
Then Its Off To Quartzsite & Gourmet Lunch at Ted's Bull Pen!



Ted's Bull Pen is Famous for their "Stay Up Wind of These-Cowboy Beans"
and we mean WAY UP WIND!

Our Hosts



Carolyn & Michelle
(Shown Here Tryin To Keep Their Eyes On Their Parents Who Were Forever Wanderin Off
In Zanesville - Especially The One With Glasses, er Long Hair, er Black Shirt, er Blue Jeans
[You Know, I Can See Why Carolyn & Michelle Are Concerned]
OK, Beard! - HE Can't Be Trusted Around Chrome)
Let Carolyn & Michelle Know You're Coming
Sign Up Here

Announcing the Third Annual SoCal VRCC Long Ball Contest



(That's Golf Bunky - Get Your Mind Out Of The Gutter)

You Bring Your Favorite 9 Iron
(or use ours)

We Supply The Blind Fold!
(Wanna Know What The Rules Are
Go Here)
Don't Miss The George S. Patton Museum
(This Guy Was VRCC Tough-When Tough Counted)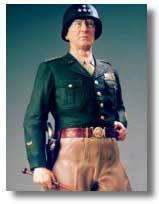 "If you can work successfully here, in this country, it will be no difficulty at all
to kill the assorted sons of bitches you meet in any other country."
(Click On The Pic to Learn More)
NEED A COT, CRUIT?
DRESS RIGHT DRESS & COVER DOWN-
Drop & Give Me 10 - THEN
GO hERE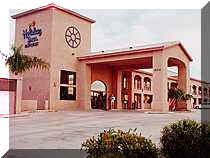 (Reserve Early & Get The Suite)
Make Your Reservation RIGHT NOW! Here's Dennis To Tell You Why!
Meet Us In Cabazon, or Join Up With Us at The Hotel!

Want to Know Who's Goin, Go Here
For Dinner We're Havin BBQ, Blythe Style - "Sidewalk Steak"
(Drop the Steak on the Side Walk - It'll Be Done in 30 Seconds)

Be Sure & Sign Up for "Sidewalk Steak" - Dennis Needs to Know How Much Of His Driveway To Sweep Off!

If Its Too Windy (You KNOW How We Hate Gritty Steak), Maybe We'll Go Here For Dinner
And If That's Not Enough, We're Givin Away A
New Valk
(Well Not Exactly New - Its a 2001 Standard)
And You Can Have It In Any Color You Like As Long As It's
The Red and Cream That Hal Gave Dennis.
(Hal Likes Dennis-Heck Everyone Likes Dennis.)
Not Bad For A Chapter Ride!
TO ENTER THE NEW VALK CONTEST, SEND AN ESSAY OF 25 WORDS, NO MORE, NO LESS (A Valkyrie Haiku), WITH THE TITLE
"WHY DENNIS NEEDS MORE CHROME"
TO TAMMY.

THE WINNER WILL BE ANNOUNCED AT THE SIDEWALK STEAK BBQ.
Haven't been on a group ride in awhile (or before), then check this out and become more
comfortable riding with your Bros. Been doin this for years and think you have it down
pat, then check this out to make sure we got it right....

We depend on You!

Riding in a Group
Southern California Event Calendar