02/29/04
(that's Sunday)
<![if !vml]>

<![endif]>

Sign Me Up!
THE ROD RUN IS ON SATURDAY AND SUNDAY,
BUT THE MOST RODS ARE IN TOWN
SUNDAY MORNING.
We Meet at The Shell Station in Temecula
Shell
29115 Old Town Front St, Temecula, 15 & 79 South.
0730am-0830am
We'll roam around and view the Rods that are in town for the Show
After That We'll Have Lunch at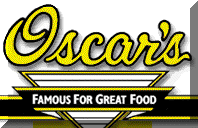 Temecula
29375 Rancho California Rd.
Temecula, CA, 92590
Phone: (909) 695-2422

If You Want to Meet Up for Lunch,
We Will Probably Be There Between 1100-1130


What's that, you say you never heard of Temecula....
& you Didn't know that the first poured cement building in inland California is in Temecula's old town.....
Well then, bunky, you obviously need more information, so go here
Still can't make up your mind....
Check out Last Year's Pics
Haven't been on a group ride in awhile (or before), then check this out and become more
comfortable riding with your Bros. Been doin this for years and think you have it down
pat, then check this out to make sure we got it right....

We depend on You!

Riding in a Group
Southern California Event Calendar