March 5, 2005
<![if !vml]><![endif]>
<![if !vml]><![endif]>

<![if !vml]><![endif]>
We Meet In Cabazon
0730 - 0800.

Be Gassed & Ready to Ride
Kickstands up at 0800!
(I know it's early, but there'll be many miles till we rest!)

(click map for interactive map)


Wheel Inn
50900 Seminole Drive
Cabazon, CA 92230
909-849-7012
We'll stop for gas at Chiriako Summit and Parker.
If'n you want to meet us in Parker
We'll meet at the Safeway Store Center on
Riverside Drive (Hwy 95).
1/2 mile north of the junction of Hwy 95 & 62
On the corner of 95 & 62 is the only Am/Pm in town,
1/2 mile towards Havasu on 95 is the
Safeway Store Center.
We should leave there no earlier than 11:30
We should be at the London Bridge in Lake Havasu
around 12:00.
You're on your own for lunch, shopping, and site seeing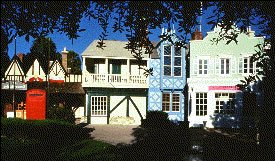 at the London Village for 3 hours!
Kickstands up at 3:00
when we head to Blythe
We should be in Blythe about 4:30
Tammy & Dennis have picked us out a 6 star Hotel!
The Travelers Inn Express
1781 E. Hobsonway
Blythe, CA 92225
(760)922-3334
<![if !vml]><![endif]>
Tell them you're VRCC

(click map for interactive map)


(Well, 6 stars for Blythe)
We'll have our world famous 50/50 drawing
at the hotel restaurant.
Then a lesson in tire kicking and police tactics
by Officer Dennis!
Sign Me Up!