So.Cal. Valks Ride To Peterson Automotive Museum
6060 Wilshire Blvd. LA
Fees are $6.00 for adults
Seniors are $4.00
Come on out and join the fun with a great tour of some fantastic cars.
Tour starts at 11:30am
There will be free parking
We have to go in as a group to get the free parking.
We will meet at the Carl's Jr at 1005 Fairfax on the corner of Olympic LA at 10:30am
From there we go over to the Museum for our tour at 11:30.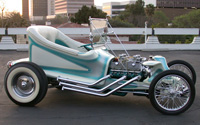 After the tour we will have lunch at the Sizzler. Address is 6145 Wilshire Blvd. LA. Time will be at 2:00pm.
Southern California Event Calendar