February 23, 2013
Saturday
Mike Hahn's, I want to go to Barrett Junction Ride!
Details
Meeting place will be at the Shell station at the 79 hwy east and 15 fwy at 9:00am in Temecula.
Kickstands up a 9:30 so you guys can sleep in for a change.
From there we will ride to Barrett's Cafe for some lunch.
It will be a nice ride thru Julian and over the Sunrise Hwy. We might even see some snow on the ground.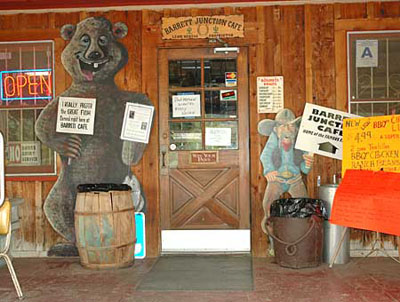 Plenty of Great Eatin' and stuff to buy at the Mercantile!
This ride will be canceled if it looks like bad weather!
Sign Me Up
Southern California Event Calendar