March 21st & 22nd 2015
Saturday and Sunday
SoCal VRCC is taking a ride to the Dam.
The Hoover Dam that is!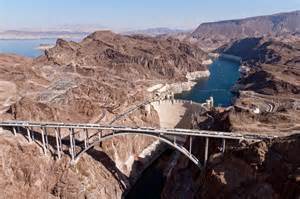 We will meet at the Chevron Station at the 138 and 15 fwy at 7:30am and leave around 8:00am. We will stop at Baker for gas and a meal at Denny's around 10:00am and then head up east towards Kelso station. After a quick look around we'll continue on thru the Mojave National Preserve to Nipton and beyond to hwy 95. Searchlight will be a gas stop and maybe a lunch break if we're hungry. Then it's north to Hoover Dam to take a look around and check everything out. From the Dam we will go thru the Lake Mead National Recreation area to Arizona Charlie's for the night.
Total Miles for the day around 295.
If you have trouble signing up email me directly and I'll take care of you.
This ride will be canceled due to Bad Weather!
If you made your reservations for the 28th cancel ASAP as they will charge you for your room after Wednesday the 25th.
Here is the information to make your reservation for Arizona Charlie's
Arizona Charlie's Boulder Casino, Hotel & RV Park
4575 Boulder Hwy.
Las Vegas, NV 89121
(888) 236-9066 (toll free)
Link to Arizona Charlie's web site.
Watch the message board for any changes.
Sign Me Up
Southern California Event Calendar