March 19, 2005
<![if !vml]>

<![endif]>
<![if !vml]><![endif]>

<![if !vml]><![endif]><![if !vml]><![endif]>
Our hosts
Kathy & Thom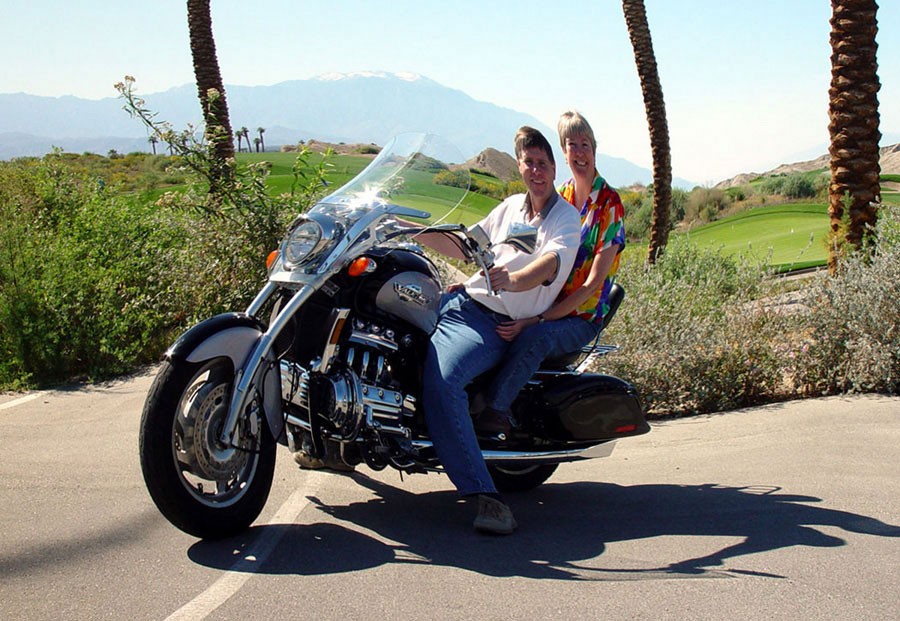 have planned a beautiful Wildflower Ride through the magnificent
Joshua Tree National Monument
Thom has been doing rain dances every night for about 3 months
to bring you the most wildflowers possible.
So it should be a jungle of wildflowers out there!
(Thom, please stop with the rain dances already)
Bring your cameras,
Thom will demonstrate his rain dance for us
(warning - the rain dance is not for the weak of heart)
This is one of the most spectacular times to visit the park.
We'll loop the most scenic areas of the park and take a couple of photo stops along the way.
Sign Me Up!
Haven't been on a group ride in awhile (or before), then check this out and become more
comfortable riding with your Bros. Been doin this for years and think you have it down
pat, then check this out to make sure we got it right....

We depend on You!

Riding in a Group
Southern California Event Calendar