3/25 - 3/28
Details
What do you say SoCal VRCC!
Let's Ride to Arizona and check out the
Kartchner Caverns


Information on Kartchner Caverns
Important please read carefully!
Ron from the Arizona VRCC has made arrangements for a group tour of the Kartchner Caverns. In doing so he has to pay for all tickets in advance. The fee for getting on the tour is $18.95 per adult. This fee includes parking as well. It is important that if you want to go on the tour you will need to pay the fee before February 14th 2010. There are two ways you can get the money to me. You can pay me when you see me on a ride before or send me a check in the mail. I will then collect the money and pay Ron. Send me an email and I will give you my address.
I can't emphasize enough how important it is that you get the fee to me
by the 14th. If it is after the 14th you'll be out of luck for the tour.
I'm sorry for the inconvenience but it is the only way we can do this.
the Chiricahuas



Information on the Chiricahuas
& Tombstone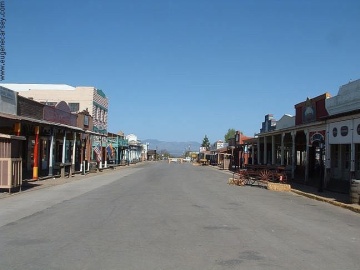 Information on Tombstone
Here are the motel arrangements for the ride.
We arrive on Thursday afternoon in Marana Arizona. We will be staying at the Holiday Inn Express 8373 Cracker barrel Road. Call 520-572-4777 to make your reservation and tell them you are taking one of the McKennan Rooms. You will also need to make a reservation for Saturday night as well. Room rates are 80.99 for a single king bed and 85.99 for 2 queens. There are 11 doubles and 3 single rooms reserved. You will have until the 18th before all unused rooms will be released. It is important that you make your reservations for Thursday and Saturday night only. Friday we will be in Sierra Vista.
Friday night we will be staying at the Best Western in Sierra Vista. The address is 3460 E. Fry Boulevard. Call 520-458-8500 for reservation and tell them code VRCC. The room rate will be 84.99 all 14 rooms are doubles. You have until the 18th before all unused rooms will released.
We leave on Thursday the 25th.
Take off time will be 9:00am from the Wheel Inn at Cabazon. Meet at 8:30 or 8:00 if you want to have breakfast.
This is going to be a one long ride folks.
It's 400 miles to Tucson. Check those tires!
(Watch for any changes that might come up.)
And Just In Case Cooler Temps Have Lingered in Arizona, go here:
Sign Me Up
Southern California Event Calendar