May 16,17&18 2008
Let's Ride to the Grand Canyon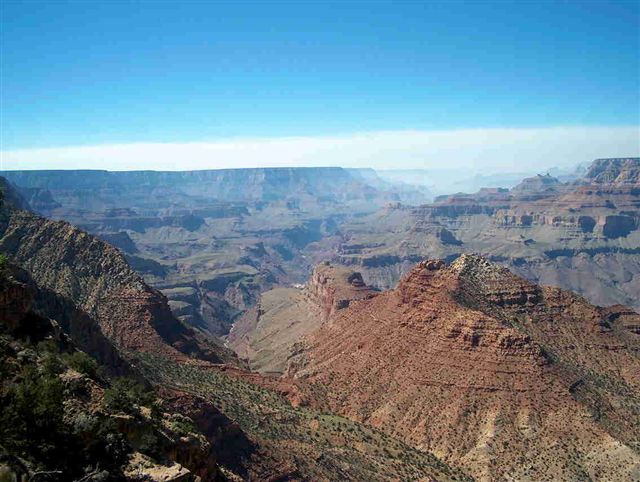 Ok guys and gals it's going to be a long one this time. Are you up for it?
We're leaving on a Friday this time for 3 fun filled days of riding.
First we will meet at the Chevron Station in Devore (15 fwy and 138hwy) at 8:30am. Kickstands up at 9:00am.
It will be a long 410 mile ride to Flagstaff Arizona. We will make 3 or 4 stops along the way with a lunch in Laughlin around 1:00pm. Lunch will be at the Captain's Buffet at the Colorado Belle.
Arrangements have been made to stay at the Quality Inn in Flagstaff. The rate is $58.00 per nite for a single queen room.(sorry no doubles were available) There are 15 rooms set aside for us so make your reservations now. May 8th is the cutoff date for our rooms. You have 48 hours to cancel.(if you don't cancel you will be charged for the room) Tell them your with the VRCC group.
Ph. no. for reservations is 1-928-226-7111
Saturday we will take a nice ride and tour of the Grand Canyon. Lunch will be somewhere along the way.We will leave the motel at 9:00am after breakfast.
So sign up now and make your reservations for a great ride to the Grand Canyon.
Sign Me Up
Southern California Event Calendar