May 29, 30 & 31 2009
SoCal VRCC is going to Virginia City Nevada!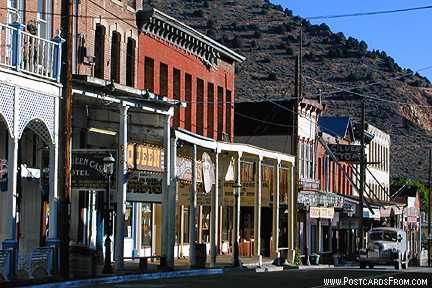 Boy this is going to be long one!
399 Miles to Carson City.
So we're going to leave on Friday the 29th.
Since it will be a long one,We will be meeting at the Chevron Station at the 15 fwy and hwy 138 at 7:30am with kickstands up by 8:00am. Riding time will be about 6 hours so with a few stops and lunch somewhere it will be a long day. We should be in Carson City around 5:00pm.
Motel information.
We will be staying at Motel 6 in Carson City. The phone no. is 775-885-7710 for reservations. You will have until 6pm on the 29th to cancel. . They will hold the room for late arrivals with a credit card. We should get there before 6pm without any problems but you never know.
Saturday we'll head over to Virginia City to take in the sites and perhaps ride the train.
Look at the information listed below for more details about Virginia City.
Sunday we head home for another long ride back.
Watch the SoCal message board for any changes.
Are you up for it? I know I am!
Sign Me Up
Southern California Event Calendar