06/22
Palms to Pines
So, Bunky.....
You say like Pickin em Up & Puttin em Down, the Uphills, the Downhills, the Hairpins, the Loops, the Elevation Changes.....

Well Then, We've Got A Ride For You!

We Start At the Wheel Inn in Cabazon, 0830-0930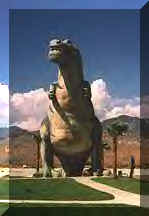 50900 Seminole Dr., Cabazon
(Be Gassed & Ready to Ride at 0930)
We Pick Up the AZ/Blythe Riders at 10am at
Hooters
73-030 El Paseo
Palm Desert, CA 92260 Tel:(760)674-0505
(It's at the corner of the Hwy 111 and El Paseo which is about a half mile West of the 111/74 junction.)
Then It's Over Hill & Dale!
Let Us Know You're Coming So We Can Round Up Enough Hot Dogs at the End of the Trail!
Want to Check Out Whose Already Signed Up?
Haven't been on a group ride in awhile (or before), then check this out and become more
comfortable riding with your Bros. Been doin this for years and think you have it down
pat, then check this out to make sure we got it right....

We depend on You!

Riding in a Group
Southern California Event Calendar