July 20,21 2013
So.Cal. Rides Up The Coast!
Well I'm back in the saddle again and it's time to ride. This as always been one of my favorite rides and I never get tired of the wonderful views along the California Coast. I hope some of you feel the same way and will join us for a nice weekend of riding.
We'll meet at the Ihop of Lyons and the 5 fwy at 8:00am Saturday the 20th with kickstands up at 8:30. Come early if you want to join us for breakfast.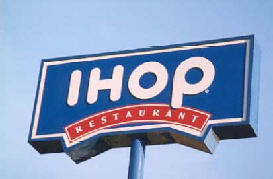 Get off at Lyons turn left over fwy, Ihop is on the right 24735 Pico Canyon rd.
It will be a beautiful ride up hwy 1 to Cambria for lunch. We'll make a stop along the way for gas and a break.
We will be staying at the Motel 6 in Gilroy. I have made all the arrangements for 9 rooms. There will be 2 beds per room is you want to room with someone. Please email me if you want one of my 9 rooms. I will cancel any rooms in the morning on that Saturday. It's very important that you let me know if you want on of the 9 rooms.
If you want to make your own reservations you can call the motel at 408-842-6061.
Sunday we'll most likely make our own way home because some of us might keep riding.
Sign Me Up
Southern California Event Calendar