September 18, 2004
Pictures, Pictures
Help the SoCal Valkyrie Riders untangle the
Our buddy, colleague, & host
Professor BigMac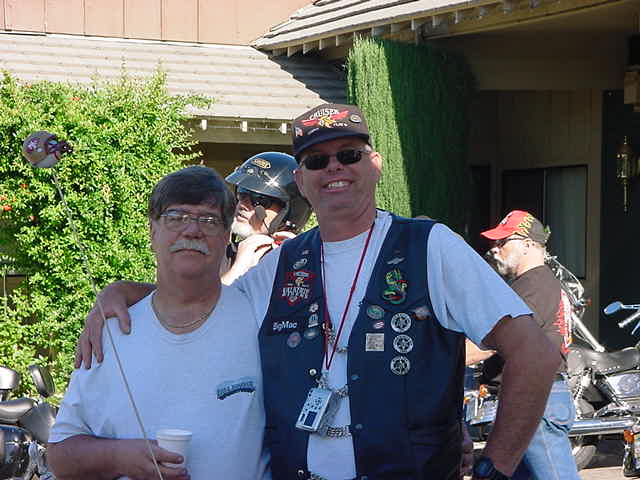 (He's the tall one with the black lab coat)
thinks he has scientifically figured out how to untangle the
Angeles Crest Highway!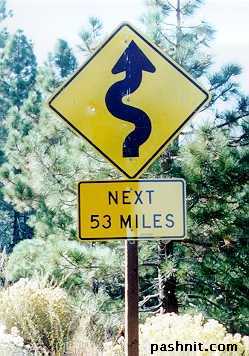 Through his scientific ciphering, and the theory he
developed from watching Back to the Future,
he figures it'll take about 30 Valkyries to do it!
" I figure that 30 valks all resonating together with that 6-cylinder sound, and light being reflected and bent by highly-polished chrome-ium, some interesting affects should occur! With the speed of light & sound being constant, and a sunspot at that particular time, and using the theory of Applied Valkytivity,  we shall make motorcycle history "
Of course, all this ciphering stuff is going to make me hungry.
So Professor BigMac said he'd plan a lunch for us during the experimental ride.
(Lab coats not furnished)
 So join us for a ride on the
<![if !vml]>

<![endif]>
to make history in the science of
<![if !vml]>

<![endif]>
Sign Me UP!
Haven't been on a group ride in awhile (or before), then check this out and become more
 comfortable riding with your Bros.  Been doin this for years and think you have it down 
pat, then check this out to make sure we got it right....
We depend on You!

Riding in a Group
Southern California Event Calendar