October 29 30 & 31, 2011
Let's Ride to Lake Tahoe!
This is going to be a one great ride folks. We're going to Lake Tahoe to do some wonderful riding.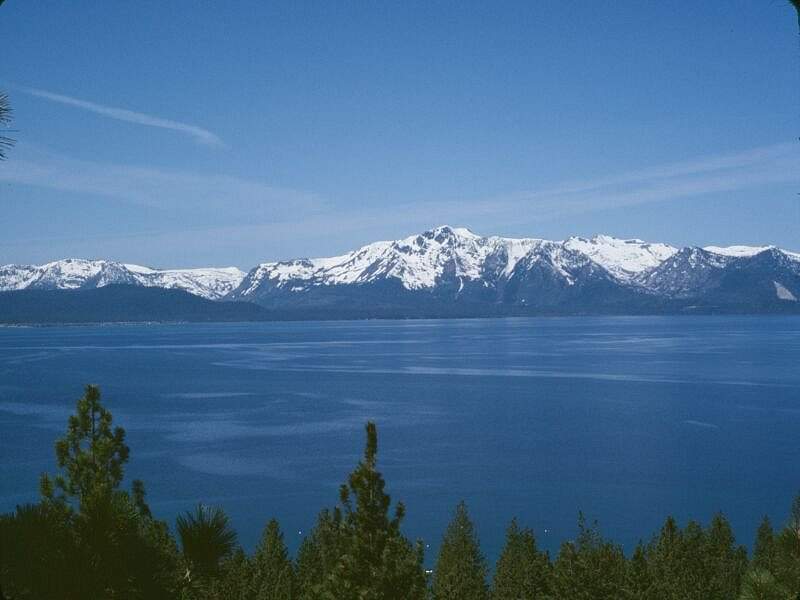 Ok guys and gals here's the plan.
We will meet at the Chevron Station at the 15fwy and 138 hwy at 7:30 on Saturday the 29th with kickstands up at 8:00.
Then we travel up the 15 fwy to hwy 395 for the long ride to Lake Tahoe. It will be over 400 miles to our motel in South Lake Tahoe. Don't worry we'll make plenty of stops along the way for gas and lunch.
We will be staying at the Motel 6 in South Lake Tahoe. I have 9 rooms reserved in my name. If you want one of my rooms I need you to email me so I can save one of them for you. Each room has 2 beds and are non-smoking. The rate is $85.12 tax included for the 2 nights for 2 persons.
All rooms are now taken of the 9 I reserved. You can call the Motel 6 directly at 530-542-1400 to get a room under your name. Or perhaps online as well.
If your new to the club I may not have your email address. Please shoot me an email so I can contact you in case of any changes. I will not share your email with anyone without your permission.
Sunday we'll take a nice ride around the lake and check out some of the great sites. Maybe Sunday evening we can go check out some casinos and perhaps find a nice buffet.
(Watch for any changes that might come up.)
And Just In Case Cooler Temps Have Arrived in Tahoe, go here:
Heated Clothing
(updated)
Sign Me Up
Southern California Event Calendar