November 3rd 2018
Saturday
John and Donna's World Famous second annual BBQ at the Barn.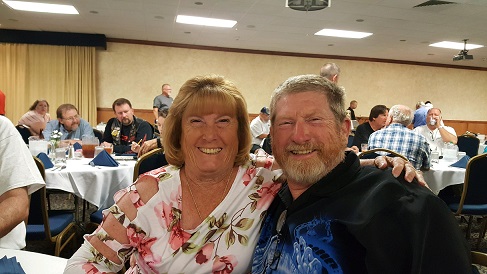 It will be at his new home in Williamson Valley in Prescott AZ.
11990 N. Cielo Grande, Prescott AZ.
Meet and Greet at 10:00am.
BBQ to start at around 1:00 in the afternoon.
Although the BBQ will be on Saturday Some of us will be arriving on Friday. Here is the motel information.
For those who will arrive on Friday we will meet for dinner at the Golden Corral.
Time will be a 5 pm.
1901 East hwy 69, Prescott 86302
Days Inn Chino Valley
688 Fletcher Ct Chino Valley AZ
888-629-4255
928-458-7206
You will have to make your own reservation.
Be aware that if you get the discounted rate on some of the web sites you will not be able to cancel.
Want to come the BBQ? Sign up on the link below.
Southern California Event Calendar