October 22nd 2016
Saturday
John is hosting a BBQ for Arizona and SoCal VRCC.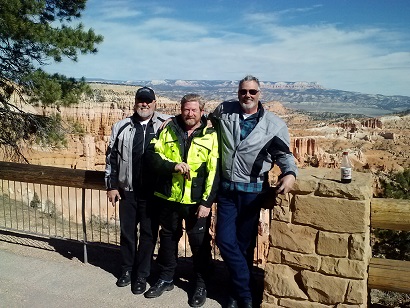 John is the handsome one in the center.
It will be at his new home in Williamson Valley in Prescott AZ.
11990 N. Cielo Grande, Prescott AZ.
BBQ to start at around 2:00 in the afternoon.
Although the BBQ will be on Saturday Some of us will be arriving on Friday. Here is the motel information.
Days Inn Chino Valley
688 Fletcher Ct Chino Valley AZ
888-629-4255
You will have to make your own reservation.
Be aware that if you get the discounted rate on some of the web sites you will not be able to cancel.
There will be a nice ride planned for Saturday morning before the BBQ.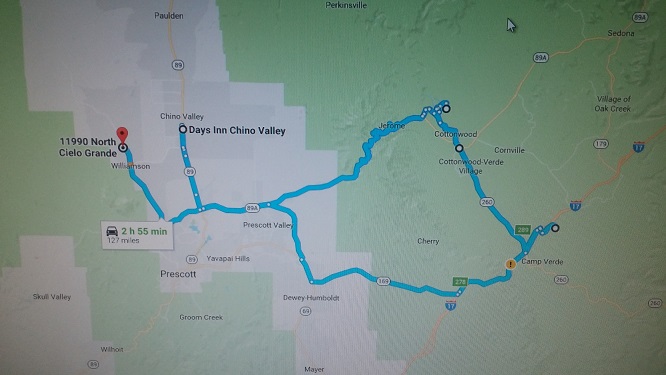 Here is the route John planned for us. It's around 3 hours riding time and another hour with stops along the way. 127 miles and looks to be a great ride. We will meet at the Days Inn in Chino Valley at 8:30am with kickstands up at 9:00am. This will get up to Johns around 1:00pm for lunch.
If you don't chose to go on the ride John says you are welcome to come over to his place and hang out.
For those of us who arrive on Friday we will meet for dinner at 5PM at the Golden Corral in Prescott.
Want to come the BBQ? Sign up on the link below.
Sign Me Up
Southern California Event Calendar