The DFW Chapter of the Valkyrie Riders Cruiser Club was founded in June 2003. The club meets every second Thursday of each month from 7:00-9:00 PM. Check our Calendar or the Texas message board for updated times and/or location. Our goal is to showcase the Valkyrie community here in Texas, as well as provide riders everywhere with information about safe riding in the great state of Texas. The club promotes rides every month all year long, weather permitting. It hosts a number of club activities ranging from rides, trips, wrench party's, charitable activities and social gatherings. All aimed at promoting safe riding and a great social experience for all our members and their families. Membership is Free!
We feel our state has some of the most beautiful scenery and best motorcycle roads you'll find anywhere. From the twisty and scenic roads of the Texas Hill Country, to the Piney Woods of East Texas, to the High Desert Rim Rock Canyons of the Big Bend area, to the Mountains of West Texas, to the Gulf Shores and Islands of South Texas, and to the Prairies and Lakes of North Texas, you'll find something to set your destination towards. Throw a leg over and come rider with us!
The DFW VRCC is partially supported by the sponsorships of Dallas Honda & F6Rider Store. Click the banners below to shop from a wide selection of parts, service and apparel.
A copy of the DFW VRCC area bylaws can be found here (PDF format). Please contact us if you have questions.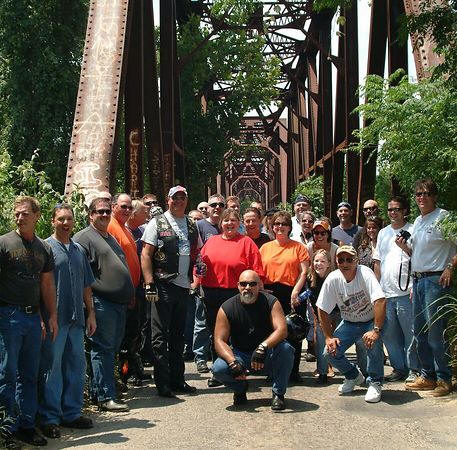 President

Ron Overberg
(Captain Speedo)

Vice-President

Mark Clauder
(RainMaker)

Treasurer

Chris Overberg
(Stitcher)

Secretary

Mike Hernandez
(El Gato)

Ride Coordinator

Ron Overberg
(Captain Speedo)
Ride Coordinator

Mark Clauder
(RainMaker)

Texas Web Master

Daniel Meyer
(Dragon)