| | |
| --- | --- |
| Texas VRCC --Picture of the Week March 09, 2008 | |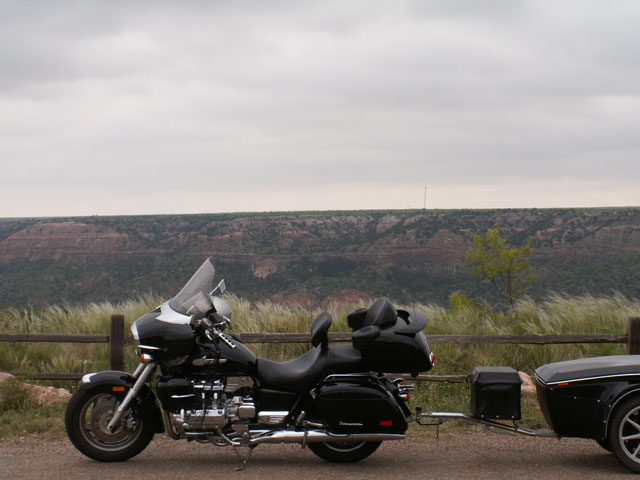 Phyllis' "Traveler" at Palo Duro Canyon
Want your picture as "Picture of the Week?" Make it interesting and unique, work up a description and a short bio...name, handle, location, year/name of bike etc and send it to the webmaster.
All content © Copyright 2010 Texas VRCC or respective authors. All content used with permission. All rights reserved.
The page last updated: 2/8/2010; 1:30:39 PM.