May 11 in Inverness
Good friends, a terrific ride through the country curves and tasty food is what the riders life is all about. Twenty plus showed up Saturday to enjoy the event and none were disappointed.
Jerry did a terrific job of lining up the restaurant and leading us through the countryside.
Many THANKS Jerry!
Rick showed up on his hot rod and Neal was sporting a new seat. If you're one of those long legged creatures you might want to talk to Neal about his new seat.
It Doesn't Get Better Than This


Friends Under A Shade Tree

Tasty Food


Excellent Ride Leader

---
Click on image to see enlargements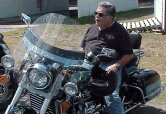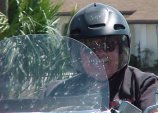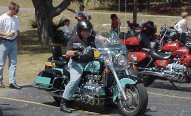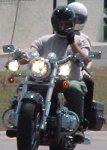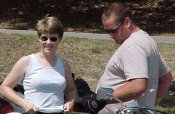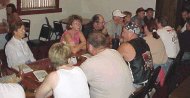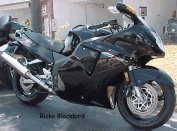 The restaurant is
Las Lomas
724 US 41 South
Inverness Fl 34450
Phone is 353 344 8476.
Jerry went out and mapped out a nice hour long ride in the country. Some roads are even curvy.

Here are some maps to help you find the place. The maps don't seem all that helpful to my eye but the place is near where 44 and 41 separate.