First Name: Kevin
Last Name: Reinhold
County/Prov: Ballwin, MO
VRCC# 20093
Year Bike: 03 Honda Valkyrie/ Standard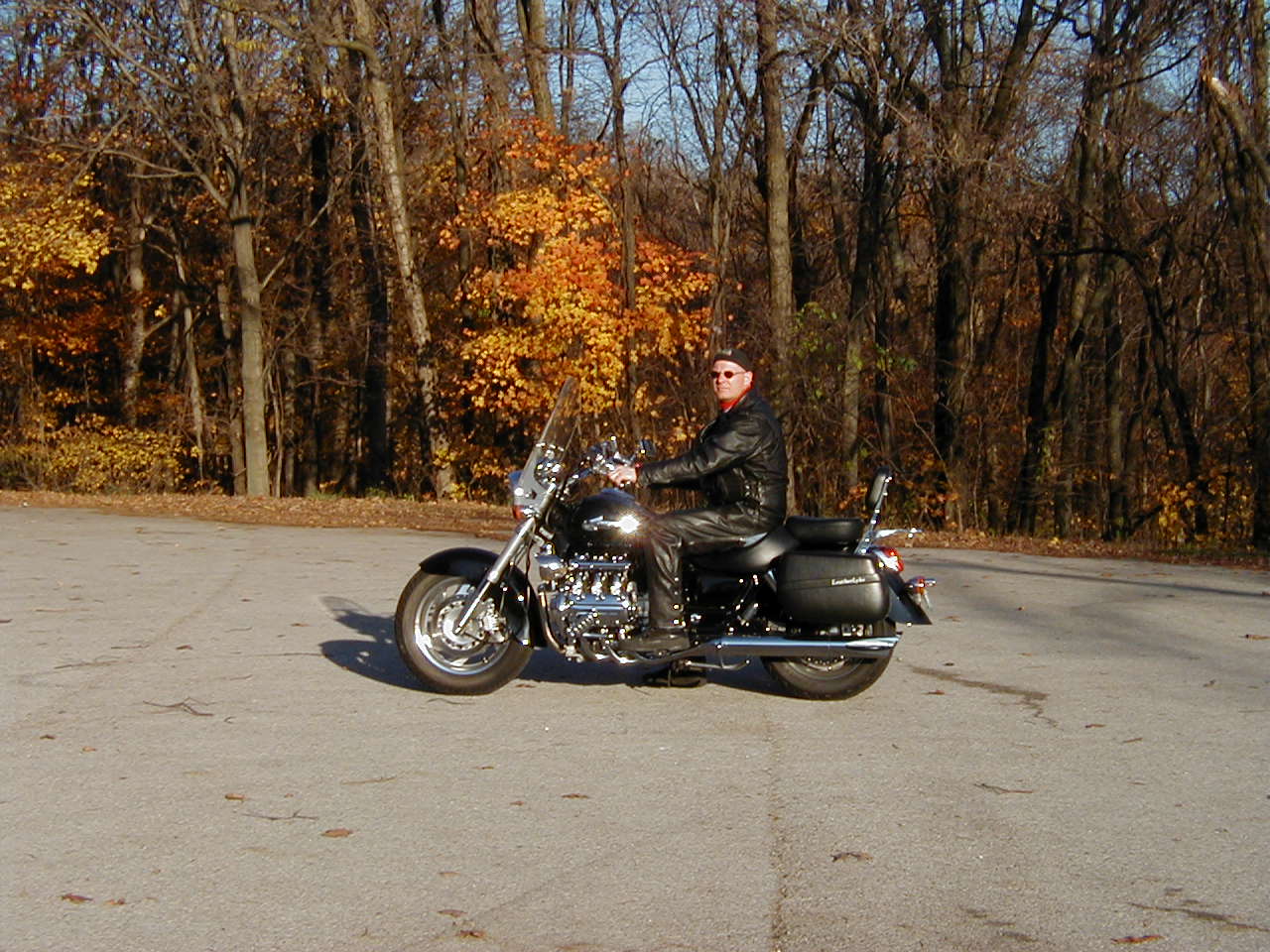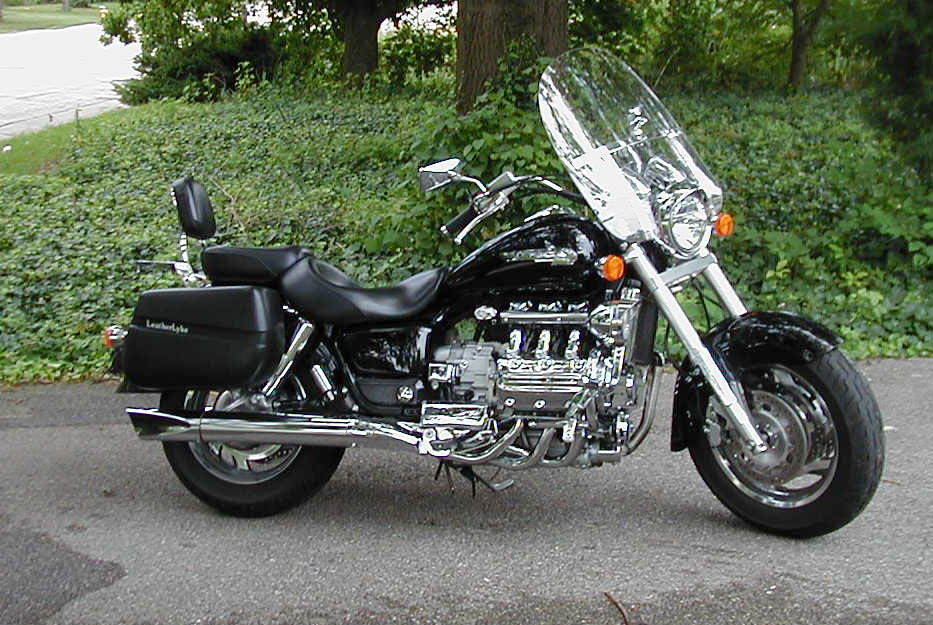 Accessories to Date:
LeatherLyke Saddlebags- These bags are the best value for the money when compared to the rest of the aftermarket. Waterproof, Lockable, quick release, great build quality need I say more!!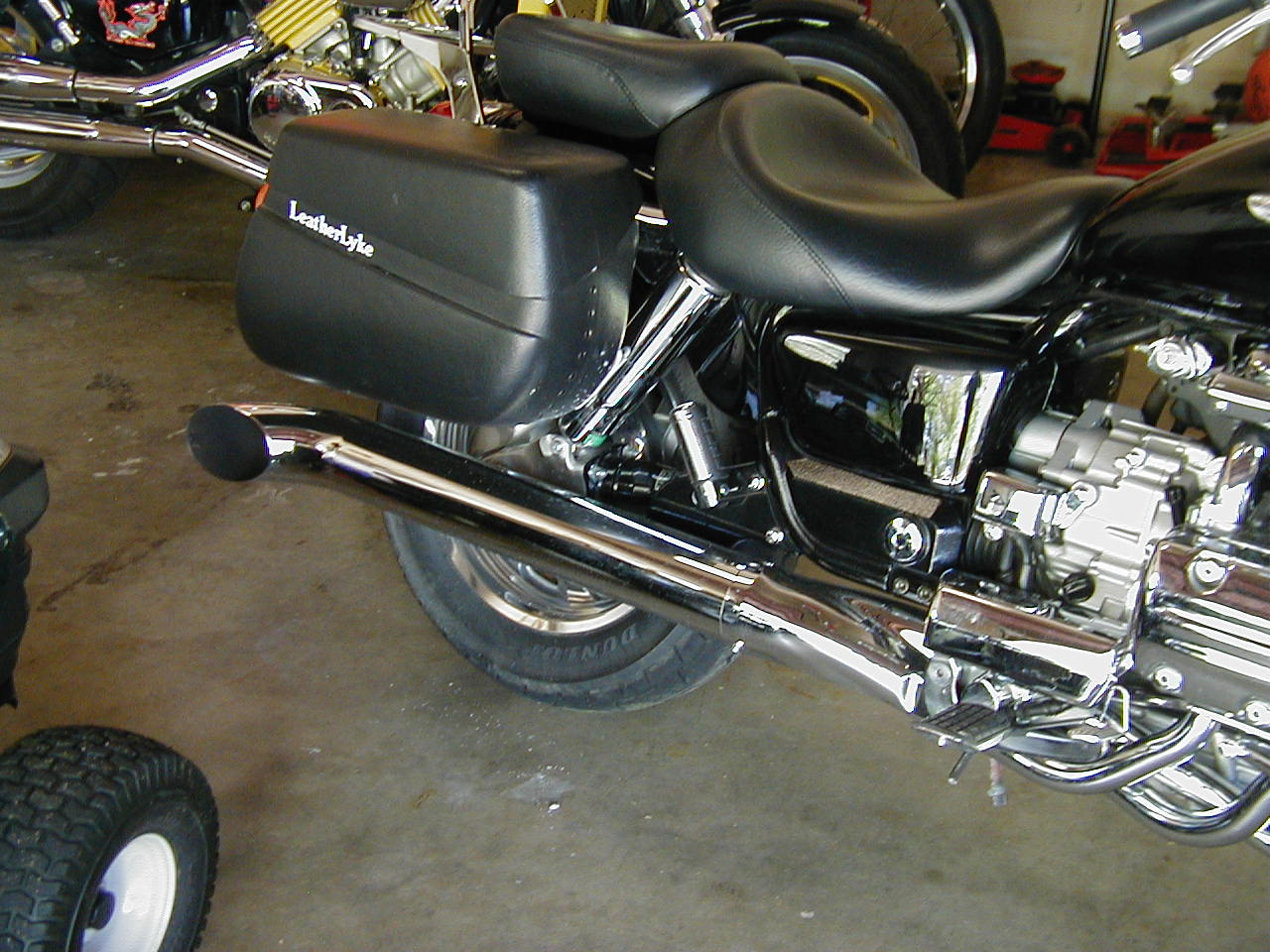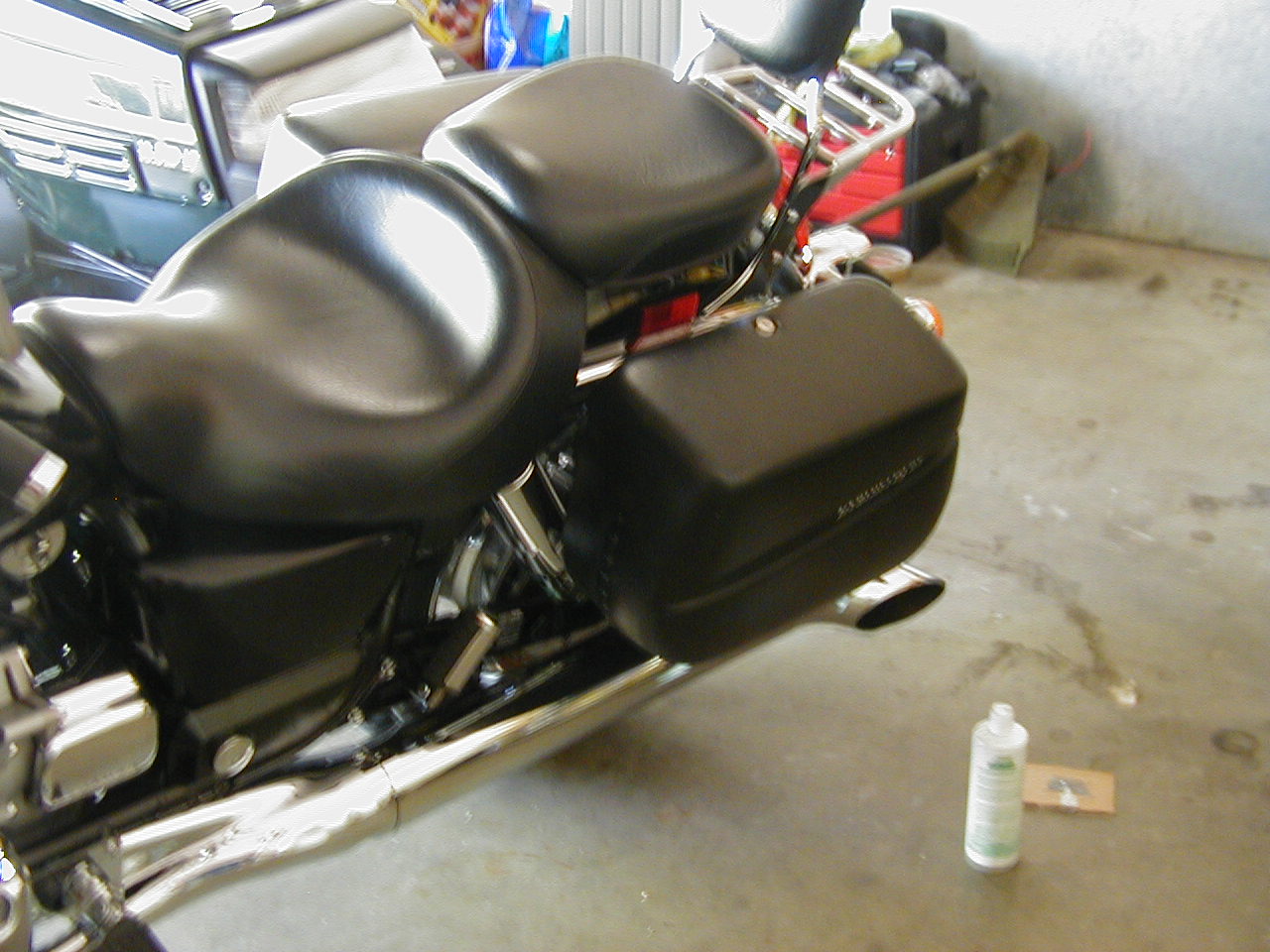 Memphis Fats Windshield- This shield is the best in my opinion other than the stocker offered from Honda. It offers great wind protection and is visibly appealing. You do get some slight buffeting, but that might have more to do with my height compared to the shield itself.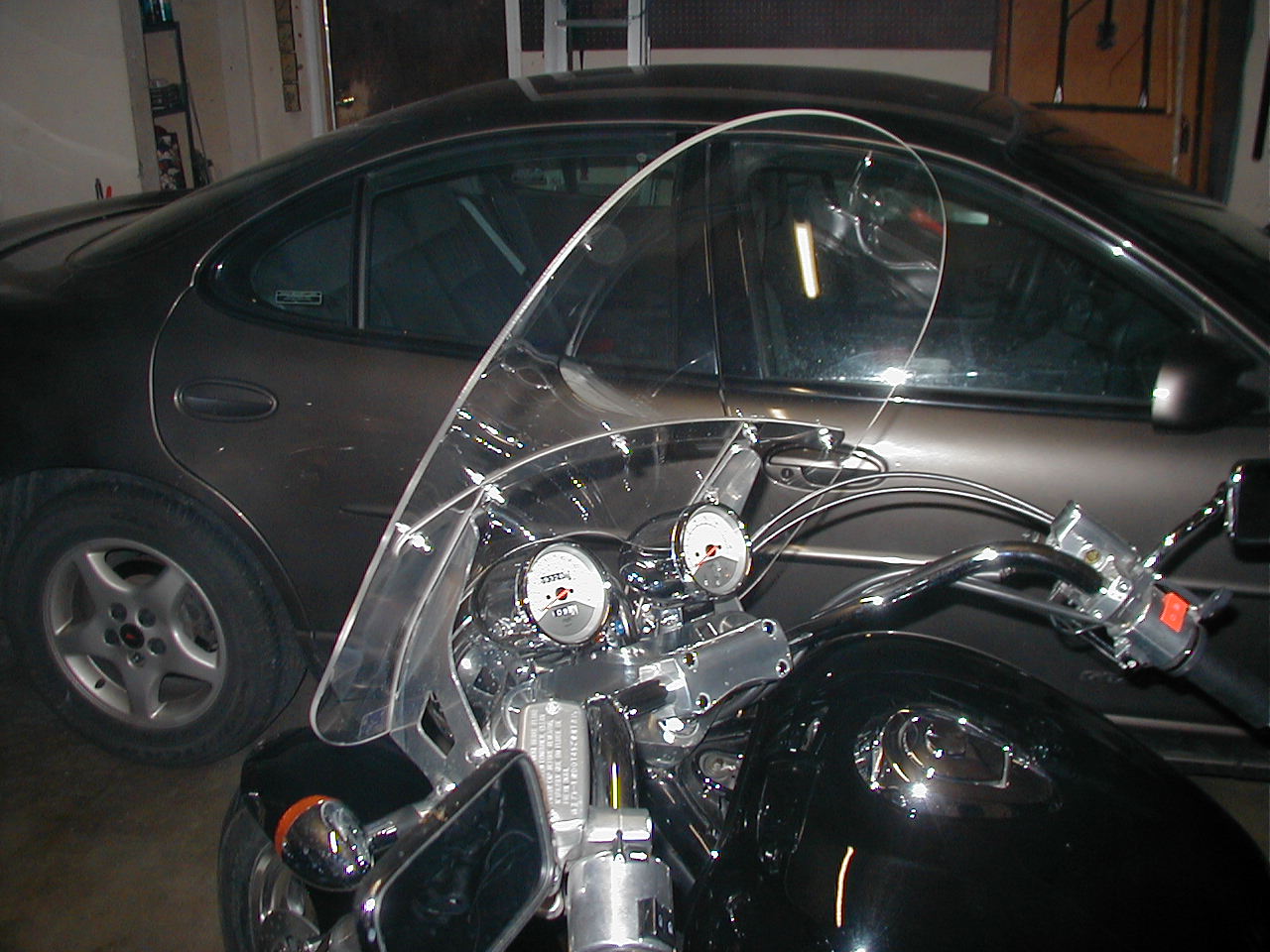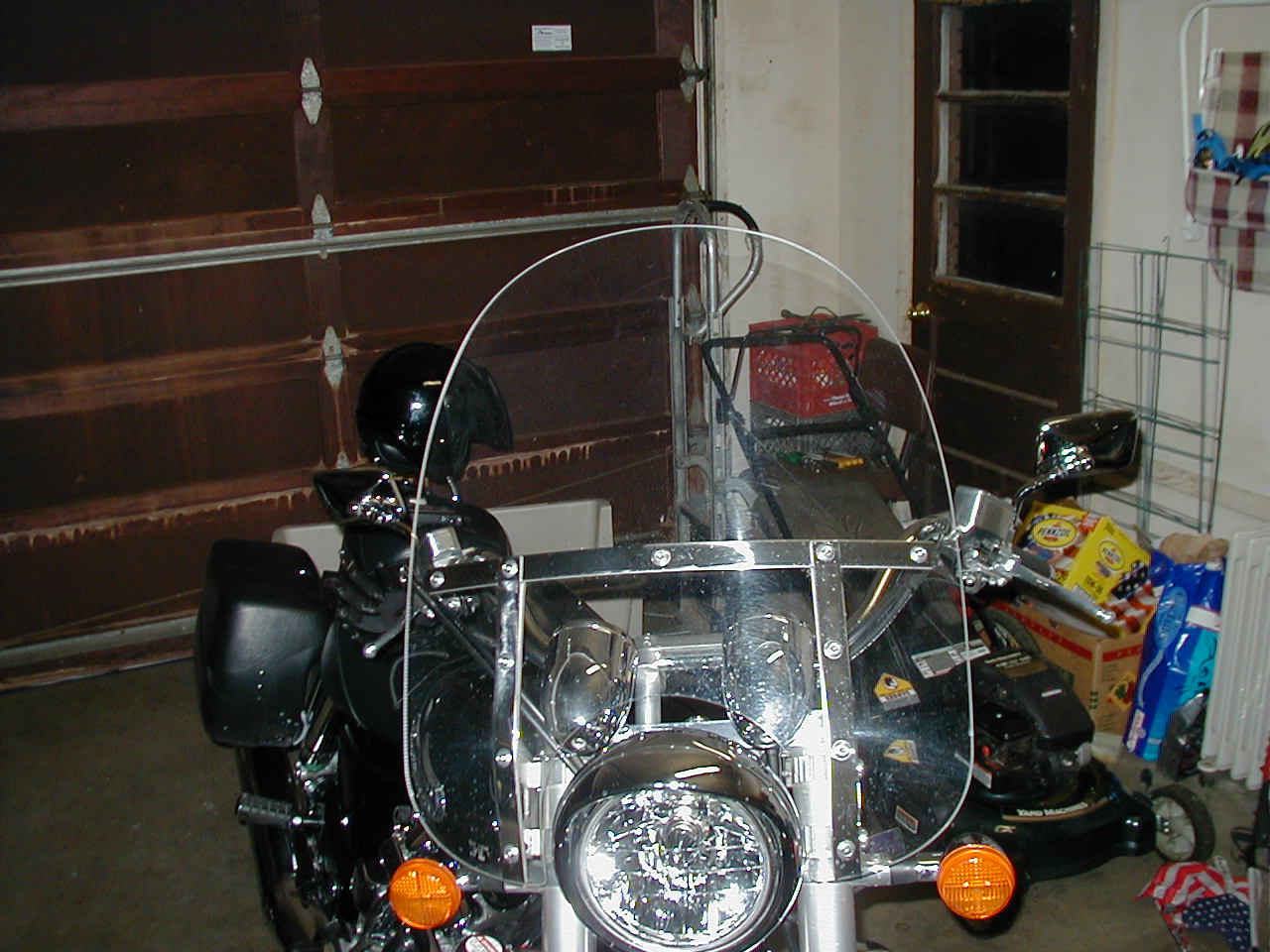 Forward Controls- These are a pretty awesome addition once they are adjusted properly. They offer you the ability to cruise in comfort and still have control of the transmission as well as the rear brake. They retain the stock controls as well so that you have more options for foot position on the longer trips.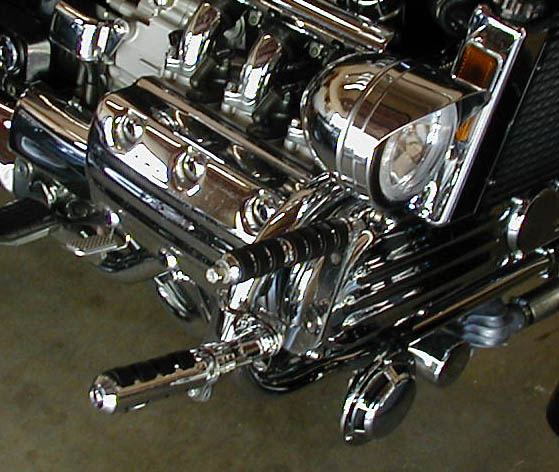 Vista Universal Throttle Lock- This is a nifty little gadget and suits a bike like the Valkyrie well since this bike has enough torque to take advantage of it. So your hand is tired after an extended trip on the interstate, no problem, just set you throttle where you want it ( as far as speed is concerned) and then set the throttle lock, presto you can remove your hand from the bars and keep on cruising.
Custom Mounted (55watt) Driving Lights- These are sweet, especially when you are on a dark back country road. Face it, the stock headlight on the Valkyrie leaves something to be desired. These lights will make up for the stockers. I have mine wired for a separate switch but will most likely be switching them over to some sort of relay that will make them operate through the HI/LO switch on the bars. I have been told that these things are pretty darn bright by riders that I have followed, and to think my Dad has 100 watt bulbs in his.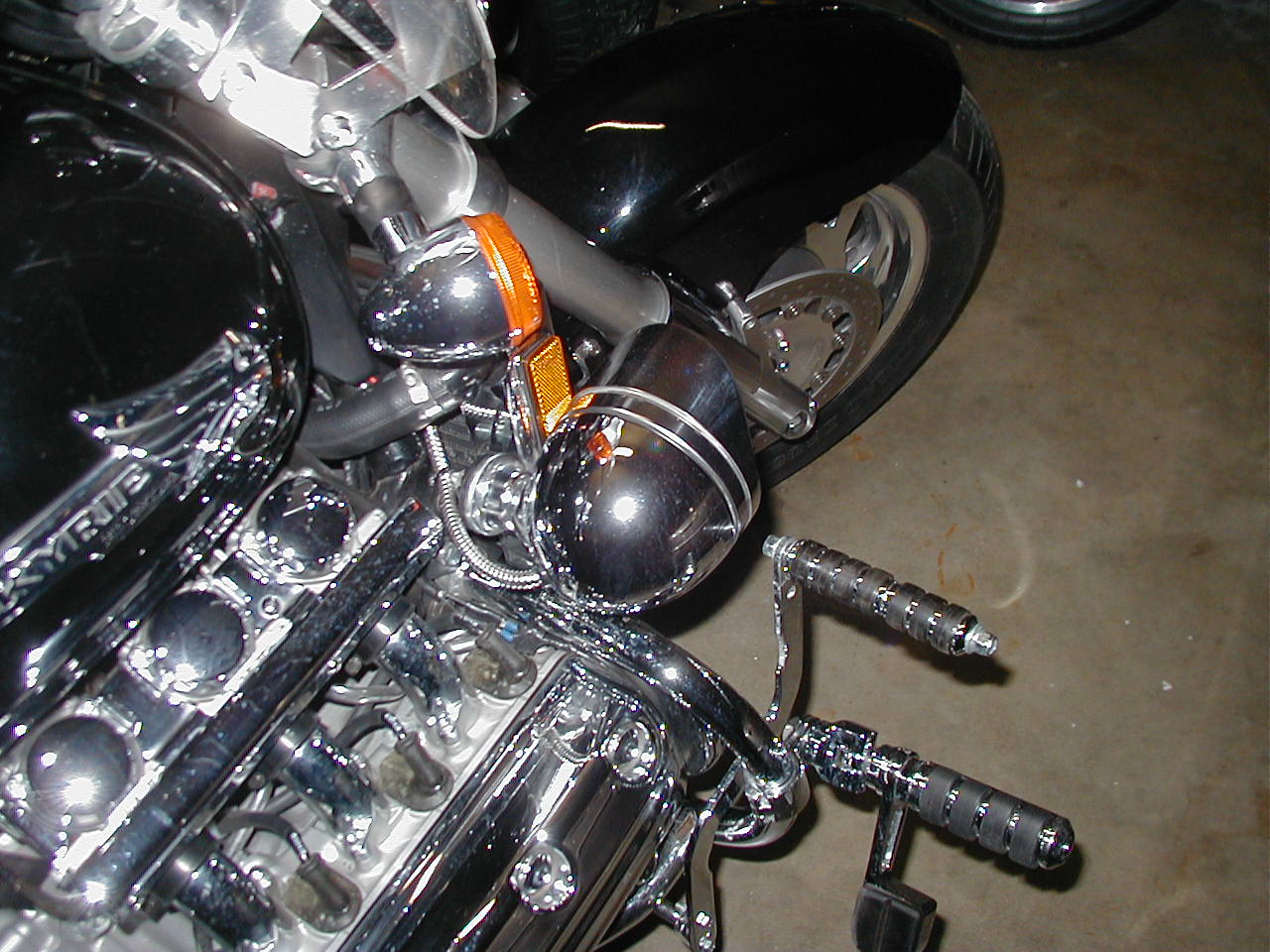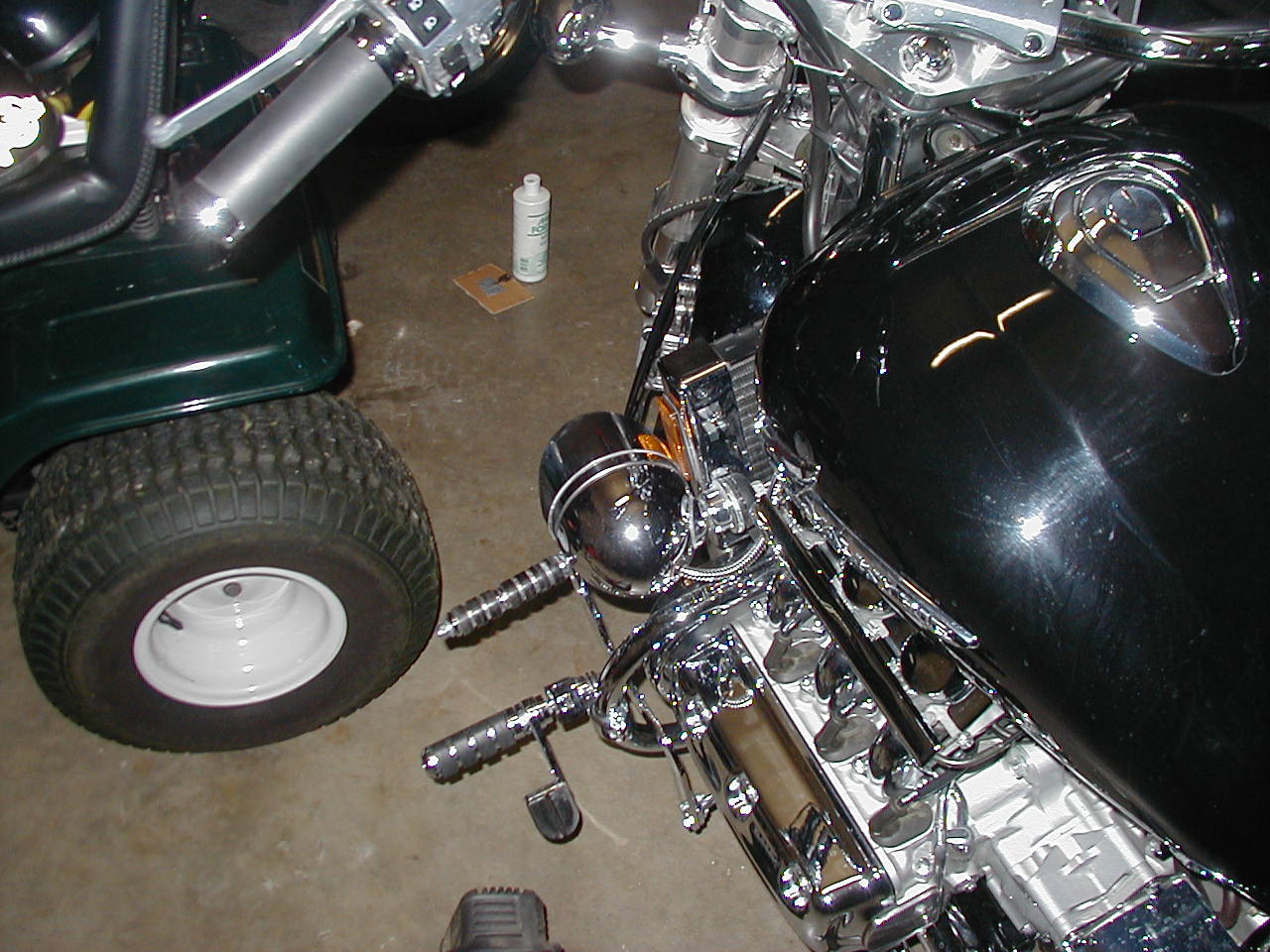 Glass Pack Mufflers Turn Out Truck Stacks- Talk about a sweet sounding exhaust system at a reasonable price. I was fortunate enough to have someone give me a set of stockers (Thanks Steve Griffin) to make the modifications. These are 36" Turn Out Truck stacks over a set of 12" Glass packs, the exhaust flows over the louvers rather than into them like on a traditional glass pack system. I have been told that it makes my bike sound like a BLOWN Porsche. For more information on making this mod a reality you can follow the same directions that I did at Best Glass Pack Set Up this set up allows you to change from the glass packs to straight pipes just by un screwing the glass packs and replacing them with some straight pipes. Total cost for me to complete this project was around $205.00 and that is a bargain when most systems for the Valkyrie go for $500.00+ dollars.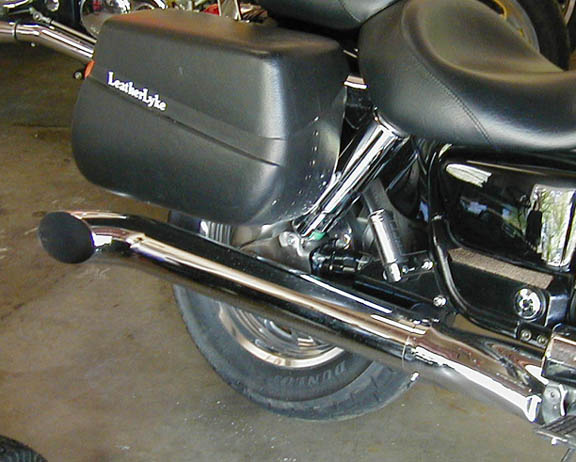 My Magna is my other power cruiser.