The trip started out in Goshen, Indiana (near South Bend/Elkhart) and continued on 80 East until I got to Toledo, where I went North on US 75 into the southern part of Detroit. After checking through the customs and immigration check point on the Ambassador bridge, I proceeded into Toronto. The first order of business was to get more fuel and find a bank where I could get local currency. By the time I checked into the hotel at around 9:00PM EST, I had covered a distance of 440 miles.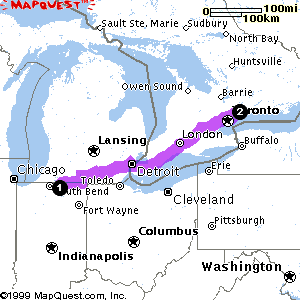 On August 7th (Monday) I decided at the last minute to take a different trip back to visit my brother and sister-in-law living in Lansing, MI. So instead of returning on 401 to Windsor, I took 402 into London and went through the Port Huron crossing. From there, it was a simple matter to cruise through Flint and into Lansing. Total distance on this leg was 320 miles.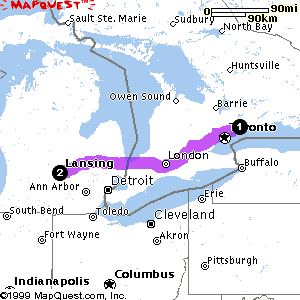 The final leg of the trip was to go from Lansing, MI to Goshen, IN which is a distance of around 139 miles. It took just over two and a half hours to complete this leg, and I got home just before nightfall, right on schedule!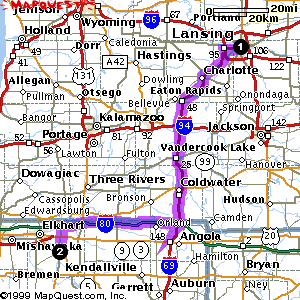 All in all, without counting the many shorter trips to and from the race track at Bowmanville, Ontario,this trip was 908 miles. By far the biggest trip I have undertaken!
>>Click on this link for the next page...
.