I can't tell you how cool it was to see the cars during Friday and Saturday's qualifying and practice sessions. There were roughly five (5) different types of racing events sponsored by the Mosport racing facility during this weekend. The biggest was, of course, the American LeMans Series race, but the there were several others (see below). The race was held at the famous Mosport racing facility.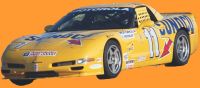 Motorola Cup--The Motorola Cup is a North American Street Stock Championship. The cars are very close to their street configuration. Most races are 3 hours in length and 2 drivers are allowed. A new top class has been added for the 2000 season - Super Grand Sport. The Grand Sports Class remains the same. The Touring and Sports Classes have been combined in the new Sport Touring Class. The Compact Class remains but has been renamed C2K for "Compact 2000". For more info see the Motorola Cup web site.

Star Formula Mazda--Star Formula Mazda is a spec series. All competitors use the same chassis and the Mazda 13B rotary engine. The Mosport event is part of the Star Formula Mazda pro series that runs in support of American Le Mans events. For more info see the Star Mazda web site.

Canadian Formula Ford Championship--The Canadian Formula Ford Championship is a driver development series where many open-wheel racers have got their start. Formula Ford teams pick their own chassis and all utilize a 4 cylinder, 1600cc Ford engine. No wings or aerodynamic devices are allowed. For more info see the Canadian Formula Ford web site.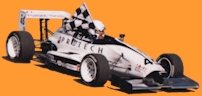 Canadian ChampCar Lights--The Canadian ChampCar Lights Racing Series is a spec series based on the Van Diemen RF96 chassis and a Chrysler Neon 1.9 litre DOHC engine. Racing slicks, front and rear wings are utilized to give drivers the experience they need before moving on to a higher level of racing. The series races on road course and ovals in Ontario and Quebec. For more info see the ChampCar Lights web site.

MBNA Cup Lites--Cup Lites are 3/4 scale versions of Winston Cup cars. They have steel tubular chassis, stock 700cc, 3 cylinder snowmobile engine producing 135hp. The cars weigh 875lbs. The bodies are either Monte Carlo or Taurus. The Cup Lites also visit the Mosport oval on July 8. For more info see the MBNA Cup Lites web site.

U.S. F2000 National Championship--The US F2000 series races on ovals and road courses across North America. The cars are powered by 2000cc, four cylinder Ford engines.Top speed is over 150 mph. A spec Yokohama tire is used. For more info see the US F2000 web site.
>>Click on this link for the next page...
.