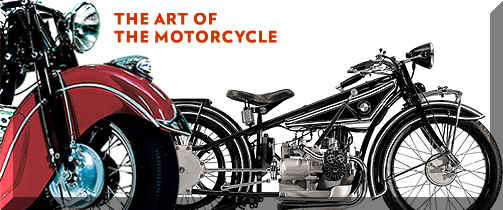 Art of the Motorcycle
01/19 - 01/20 2002
Ride Details
We Are Going To Rally, at 8:30-9am, At the Shell Station on Palmdale Rd. - Hwy 18, Where Hwy 18 meets the 15 Fry
The Shell Station is between Cocos Restaurant (15570 Park Ave.), and the Thrifty Gas Station. It is across the street from the Ramada Inn and the Mobil Station
Look for us in the Shell Station or in the Cocos Parking Lot
Joining Us For The Ride? Sign Up Below
At 9:30 we head for Barstow (32mi.), exit # 247-Barstow Road, to meet the Bakersfield/NorCal riders
Then, its on to Baker (76mi.), and Lunch at the Bun Boy
At 12:30 We Leave Baker, and head for Las Vegas (107mi.)
We check into the Econo Lodge at 2pm
We Leave the Econo Lodge for the Venetian & The Art of the Motorcycle at 2:35pm
Sunday Morning, We head back to Wherever, Whenever
Room Details
We will be staying at the Econo Lodge at 211 E. Flamingo Road, Flamingo & Koval Lane.
Now there are plenty of more expensive rooms in Las Vegas, and plenty of less expensive rooms in Las Vegas. You can stay where ever you want - BUT - We're leavin from the Econo Lodge to go to the Art of the Motorcycle, and if you're not at the Guggenheim when we go in, your Group Purchase Ticket goes in with us!

You must make your own reservation.
To make a room reservation, call (702-733-7800) (800-634-6774), and ask for the VRCC block of rooms and group room rate ($69). This block of rooms will be released Jan 14, 10am.

The Econo Lodge is one block off the strip at the corner where the main Casinos are Bally's, Bellagio, Caesars Palace and the Flamingo. You can catch the tram at Bally's and go down to the MGM Grand / Tropicana / Excalibur & Luxor / New York-New York & Monte Carlo. You can then catch the tram at the Monte Carlo and go up to the Bellagio.
Ticket Details
Tickets to the Art of the Motorcycle can be purchased at the door on an as available basis for $15. Entry to the museum is limited to a maximum number of people at any particular time. How busy can it be in January?
On the other hand, if you want to be certain of getting in, & you want to save a couple of bucks, you can be part of the SoCal VRCC Group Ticket Purchase. The Group Purchase ticket price is $12.
The good thing is, you know you'll be getting in and you'll save a couple of bucks. The bad thing is, you are committed. Once You submit the form, we purchase the ticket. We can't get our money back, and you're on the hook for $12 whether you go or not.

If you want to be part of the SoCal VRCC group ticket purchase,
Sign Up At The Bottom Of The Page
The Group Ticket Purchase Closes at 4pm on 1/11/02
Then, be at the Econo Lodge at 2:25pm and we will leave for the Venetian together . We won't leave the Econo Lodge any sooner than that, and we won't leave much later than 2:35pm.
Saturday Dinner Details
Want to have so much Italian food for dinner that You Will Explode? A group of us are eating at Buca di Beppo at 7:30.
Eighteen of the Riders who sign up for Dinner will be dining together at the Pope's Table, with the biggest Lazy Susan you have ever seen. (This outta make the check a nightmare.) The rest will be seated in one of the Restaurants many other equally interesting rooms.
To sign up for "Eat Till You Explode", Fill Out The Form Below .
Now there are plenty of more expensive Restaurants in Las Vegas, and a few less expensive ones. You can eat where ever you want - BUT - If you leave Buca di Beppo hungry (the signature Di Beppo "1893" salad, laden with imported mortadella, pepperoni, and pepperoncini - has yet to be consumed in one sitting), its your own damn fault! I'm making reservations based on whatever you tell me, so if you change your mind, let me know (you'd think we'd have learned from Bakersfield, but we're gluttons for punishment, and apparently none to bright).

Joining Us For The Ride or Dinner?
Sign Up Here
&

Want to Be Part Of the Group Ticket Purchase?
Sign Up Here

Want to know that to expect at Buca di Beppo? Go Here.
Check out the menu, $prices$, portion sizes, find one near you, and go have dinner.
Want to Know Who Else is Going?
Southern California Event Calendar