Find what your looking for fast with the SITE MAP DROP DOWN LIST
Just Select where you want to go from the Drop Down List below

Click On The Button
If You're Not Sure Where
LAUGHLIN Is LOCATED
We Plan on Being There, and So Should You.
Make your Hotel Reservations Now, before the rates go even Higher?
If the Laughlin Hotels are full, try Bullhead City or Kingman!
Want to Camp?
Meet us in the Boiler Room at the Colorado Belle for Cheese Soup & and a beverage (possibly an adult beverage), at 6pm on Thursday


And
Join Mark & Lynn From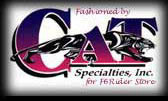 &
Justin & the Gang From



& all the Valkyrie Riders at
River Ride Central

on Friday 6pm for the

F6Rider BBQ
The BBQ is being provided by
Slow Dance Chuck Wagon & BBQ.
Al (the BBQ Guy) Will be serving
Tri-Tip or Chicken Breast or Steak
Along with a Spear Pickle
& Choice of Salad or Cowboy Spicy Beans
Complete meal: Approx. $8.50
Bring Your Own Chair


&
"Tell Tall Tales about Dennis' Big Bikes in Blythe Ride" Contest
(you bring the Tall Tales, we'll bring the BBQ)

And
Meet Us at River Ride Central on Saturday Morning 1000 for the
Valkyrie Rally & Ride Down Main Street
We Ride At 1100





And
Sunday
"Almost" All You Can Eat Steak & Eggs Breakfast
* * * Cancelled * * *
Tell Us What You're Thinkin About Doin So We Can Order Enough BBQ Sauce
Wanna Know Who Is Going To Be There? Go Here.
Wanna Know What The Weather Is Going To Be? Go Here For The Current & 10 Day Forecast.
Last Years Pics
(Been There-Done That-Lets Do It Again!)
(Same Info Applies)
Got a Suggestion on How We Should Be Doin' This - Contact the Laughlin Lads
Haven't been on a group ride in awhile (or before), then check this out and become more
comfortable riding with your Bros. Been doin this for years and think you have it down
pat, then check this out to make sure we got it right....

We depend on You!

Riding in a Group
Southern California Event Calendar
Southern California Valkyrie Riders